Really Great Reading's Approach
Why are so many schools using the Really Great Reading approach? Really Great Reading® specializes in helping educators teach the foundational skills that lead to strong decoding and fluent reading. Really Great Reading provides tools that help schools build strong literacy foundations in primary grades and help remediate decoding issues in upper elementary, middle, and high school students. Our approach features diagnostic assessments, a data-based grouping system, and state-of-the-art foundational literacy skills instruction. Our proven lessons can be used to supplement early reading instruction and to provide remediation for adolescent struggling readers. To help teachers get started, we offer fast-paced, hands-on, activity-based professional development workshops. To help teachers maximize success using our approach, we offer ongoing support and progress monitoring tools. Our newest instructional programs, Countdown, Blast and HD Word, are designed as daily supplemental instruction for emerging and young readers; the goal is to prevent the decoding deficits that commonly occur in many typically developing adolescents.
We have a better way of teaching the foundational skills that lead to strong decoding and fluent reading in students K-12. Our lessons, Countdown (coming Fall 2017), Blast, HD Word, Boost, and Blitz, help prevent and remediate decoding weaknesses in students of all ages.
Many students experience undiagnosed decoding (or word-level) difficulties that hamper their academic achievement. Really Great Reading's Phonics Suite provides a comprehensive set of tools to help literacy professionals diagnose, group and teach students with decoding difficulties and strengthen key basic reading skills, which ultimately leads to improved reading fluency and text comprehension. We have a three tier approach: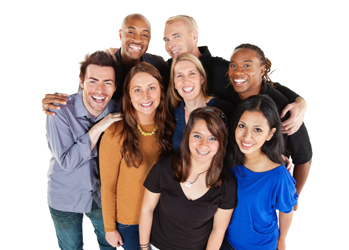 Workshops and PD
Teacher background knowledge is a key component to successful reading intervention. Really Great Reading offers different training options to provide teachers and literacy professionals with the background knowledge in phonics and phonemic awareness that they'll need to successfully diagnose, group, and teach struggling readers. Even if you don't use Countdown (coming August 2017), Blast, HD Word, Boost, and Blitz , our professional development will offer you valuable techniques for helping emerging, developing and struggling readers. Our options include workshops, webinars and training modules.