Transform Your School with the Science of Reading: Top 10 Insights for Administrators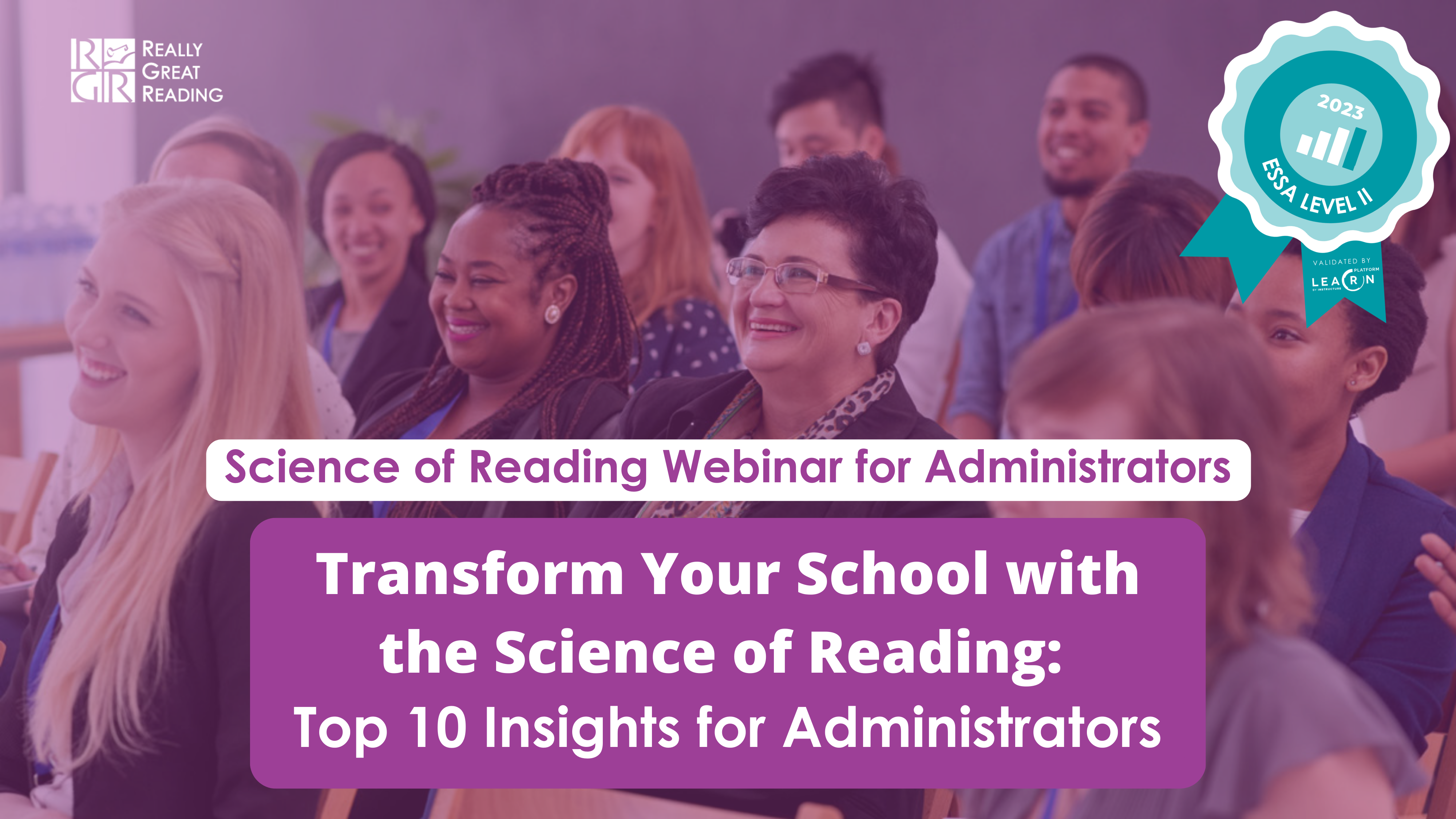 Science of Reading Webinar for Administrators
Are you ready to unlock the potential of the Science of Reading in your district or school?
Administrators, join us for this complimentary, concentrated, and engaging one-hour webinar that delves into the groundbreaking research and practical applications behind the Science of Reading.
Watch the On-Demand Webinar
For 17 years, Really Great Reading has been a leader in providing Science of Reading professional development. We have seen educators nationwide embrace the Science of Reading, and have witnessed remarkable transformations.
What will you learn during this webinar:
Discover, what does the Science of Reading look like in the classroom?
Gain a deep understanding of the key principles that drive dramatic improvements in student outcomes.
Learn insights and common misconceptions surrounding the Science of Reading.
We will guide you through a simplified roadmap, highlighting the most exciting developments and equipping you with tools to identify red flags and avoid roadblocks.
Join this webinar and kickstart your journey toward unleashing the full potential of the Science of Reading in your school. Register now and be a part of the educational revolution!
Register Now