Science of Reading eLearning Courses & Starter Lesson
-
Professional Development
Do Your Classroom Practices Aligned With the Science of Reading?
Our Science of Reading eLearning Courses
are exceptional, self-paced, professional development. These eLearning foundational reading courses help teachers master the fundamentals of literacy instruction and model how to align classroom practices and reading activities with the science of reading.
What is
the Science of Reading
-
click here>>
What Will You Learn?
Teachers will learn a practical, scientifically aligned, evidence-based, foundational skills approach and explore how the brain learns to read, store, and retrieve words. The courses explore the skills and knowledge it takes for your students, including struggling readers, to become fluent, highly capable, decoders. Topics include phonics skills, phonemic awareness and phonics, orthographic mapping, the alphabetic principle, word-level knowledge strategies that help students easily attack multi-syllabic words, and so much more. In short, they are a treasure trove of learning.
Click here to learn more>>
What makes these courses different and better?
Affordable. Efficient. Engaging. Empowering.
Have your teachers ever attended literacy training, and then thought to themselves, "Now What?"
Teachers receive 5 weeks of targeted starter lessons to implement immediately!
Compared to many other professional learning courses, our training is a fraction of the time, and a fraction of the cost, but they leave teachers with deep knowledge and practical functional solutions to change outcomes for students! We use current research. We dive into the brain systems that handle language and reading.
What is included?
9 professional development contact hours
5 weeks of instructional lessons which include:

Teacher's Guide PDF
Online Teacher Presentation Tool
Diagnostic Assessments
Teacher Access to the Grouping Matrix
Digital Student Guided Practice Packet PDF
Student Letter Tile Freeplay
Student Reading Playgrounds
What does it cost?
801+ teachers Call for a quote: 866-401-7223 x 3
We provide the science of reading professional development to tens of thousands of teachers each year, and we have 15 years of experience in teaching the science behind reading. Professional development is imperative to teaching reading with fidelity. Bring the Science of Reading to life in your classroom!
Two Levels in One Training! Emerging (PK-1) & Developing (1st-12th)
When you launch your training, you will have the choice to select between these two levels of training: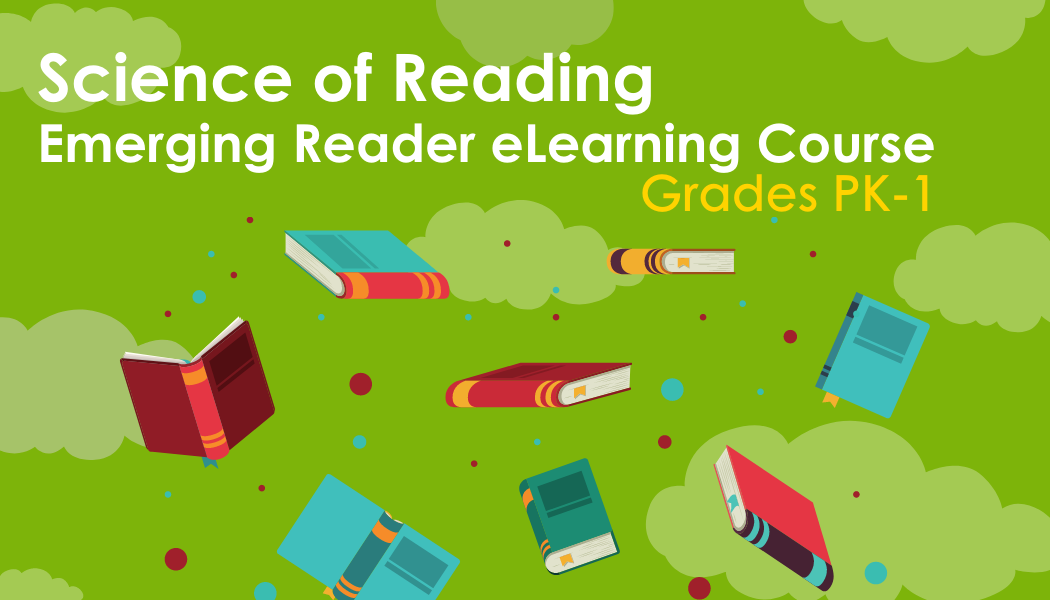 Emerging Reader eLearning Course
Designed for classroom teachers and reading specialists in Grades PK-1
Participants in this reading professional development track learn strategies to ensure their emerging readers will establish firm foundations in the subskills that lead to strong decoding and fluent reading, including phoneme play, letter-sound relationships, encoding, decoding, and onset-time, rhyming, and sight word fluency. They will learn the most efficient methods for helping young students read developmentally appropriate unfamiliar single-syllable and simple multisyllabic words.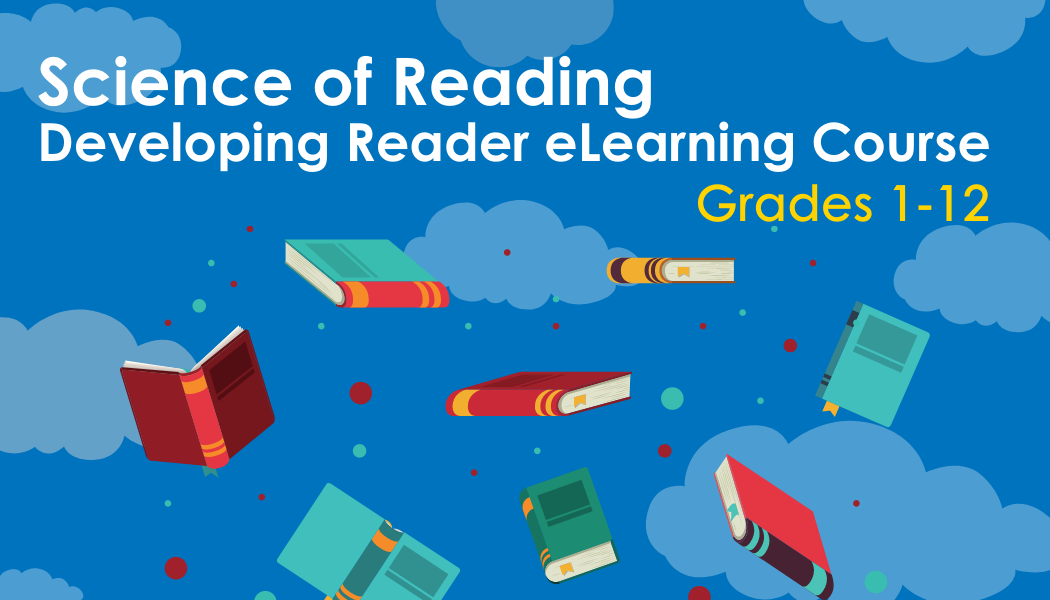 Developing Reader eLearning Course
Designed for classroom teachers and reading specialists in Grades 1-12
You'll learn evidence-based, best practices for helping students become skilled, confident, and efficient decoders in this reading professional course. You'll explore the science behind how students anchor words into their orthographic memory for effortless and accurate retrieval. You'll participate in phonemic awareness skill-building exercises, and dig into phonics knowledge, and syllable types.
Straightforward exploration of the research behind how the brain learns to read
Information about orthographic mapping and how words are stored for automatic, effortless retrieval
A practical, scientifically aligned, evidence-based foundational skill approach
Can be taught across a wide range of ages, ability levels, and settings (even distance learning environments)
Valuable insights to help you unlock the English Code for all students and put students on the path to becoming strong decoders
Strategies to align scientific research with classroom practices
Here's what you'll learn:
The Science Behind How Young Children Learn to Read. Topics covered include:
What the Science of Reading is and how this body of research has an impact on teacher decision-making and student learning
The how, the what, and the why of how the brain learns to read, store, and retrieve words
Why the alphabetic principle is a key concept to understanding the structure of the English Code
Impact of early instruction alignment with the Science of Reading on long-term success
Practical Strategies to Implement the Science of Reading with Emerging Readers. Topics covered include:
What the Science of Reading looks like in everyday instruction
Clear, concise language to easily deliver concepts to students
Ready to use instructional routines to provide consistency in your instruction
Strategies to ensure your emerging readers will establish a firm foundation in the subskills that lead to strong decoding and fluent reading
Leveraging phonemic awareness and single-syllable word-level knowledge to easily attack multi-syllabic words
Teaching skills, not words, to allow students to experience long-term success and easily build a robust orthographic lexicon
Help children reach mastery and automaticity through effective practice, differentiation, and diagnostic assessments. Topics covered include:
Key practice routines and strategies to promote automaticity with single-syllable and multi-syllabic words
Providing meaningful feedback to build confidence and endurance in reading complex word structures
Differentiating amounts and types of practice to meet the needs of all learners
Using diagnostic decoding assessments to answer these key questions: Which students are struggling with decoding? What types of words are they struggling with? What is the source of the underlying confusion?
What is the Science of Reading
Isolating Phonemes & Beginning Sounds
Ehri's Phases of Word Reading
Developing Reader Previews