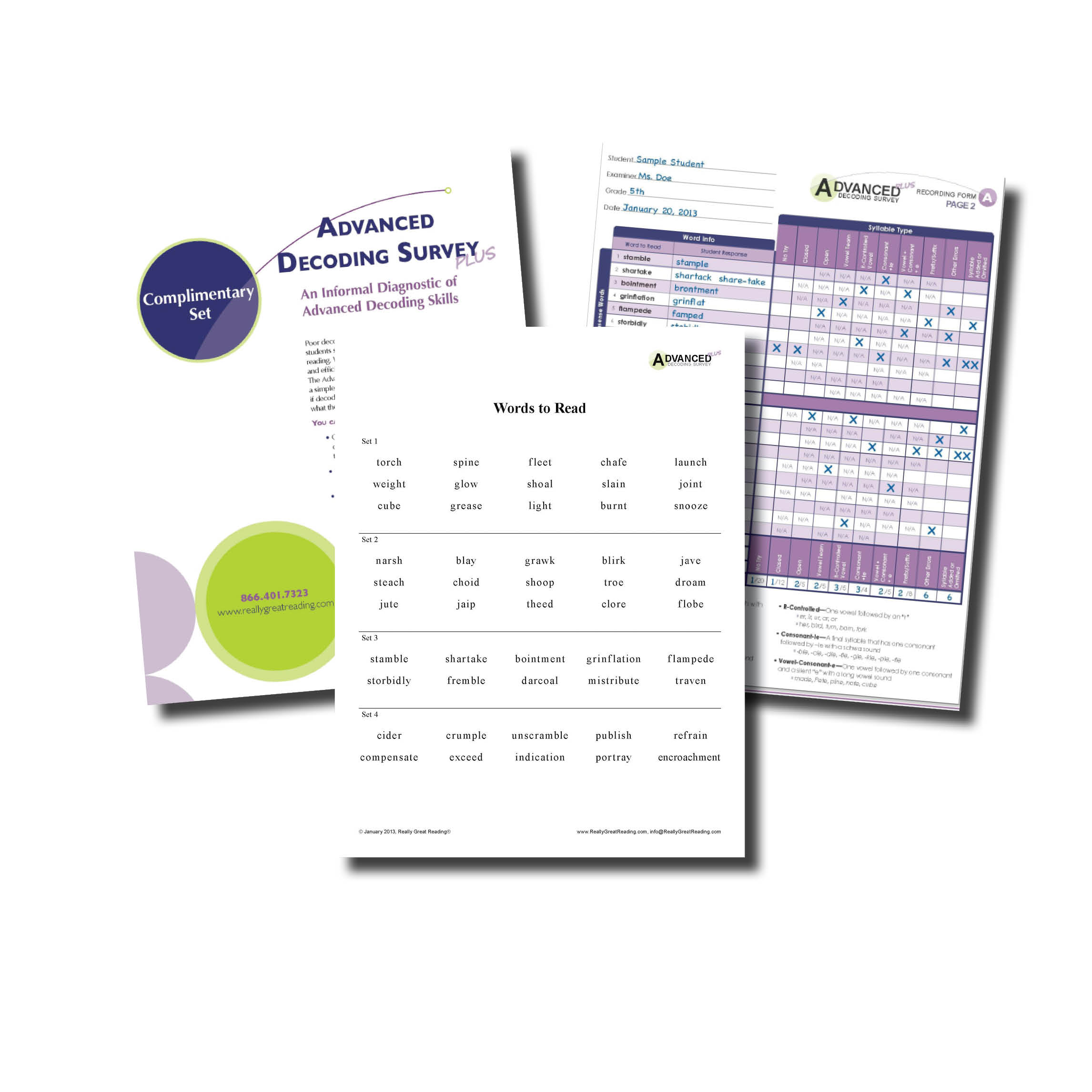 Advanced Decoding Survey Plus Complimentary Download
The ADS Plus allows teachers to refine their understanding of students who are exhibiting reading difficulties with multisyllabic words or words with advanced vowels. The results can be entered into the Grouping Matrix™ to more effectively target students' specific decoding issues.
The survey can be used in various ways:
As a screener to measure decoding ability amongst your whole student population. This helps drive decisions about administering additional assessments.
As a diagnostic to confirm deficits that were detected by the Beginning and Advanced Decoding Survey.
ADS Plus assesses the ability to decode the complex phonics structure students encounter in grades 4–12:
Advanced vowel patterns (real and nonsense words)

multisyllabic

words with all common syllable types (real and nonsense words)
Other Complimentary Downloads
Really Great Reading offers a family of complimentary diagnostic tools and a complimentary online data management system which groups students based on their decoding strengths and weaknesses. Our sample lesson plans help educators understand our approach and illustrate what makes Really Great Reading an emerging leader in literacy education.