Really Great Reading Professional Development
Click here to download a Workshop and PD Overview PDF>> Click here to check out workshop FAQs>>
Decoding and the Struggling Reader
Grades 1-12 and Adult Learners - Learn immediate strategies to help your struggling readers practice what good readers do naturally, which is pay attention to every word, read with a high rate of accuracy, and use strategies for attacking unfamiliar and multi-syllable words.
Register for a Decoding and the Struggling Reader Workshops BELOW:
Grades K-1 - Schedule a workshop and learn strategies to ensure your emerging readers will establish firm foundations in the subskills that lead to strong decoding and fluent reading including phoneme play, letter-sound relationships, encoding decoding, onset rime, and rhyming. .
Learn more about scheduling a Decoding and the Emerging Reader Workshops at your district>>
Grades K-12 - Are you implementing Countdown, Blast, HD Word, or Boost/Blitz? Schedule a workshop and learn how to prepare students to face the challenges of complex content area reading. Learn lesson pacing, routines, and procedures. Call (866) 401-7323 x3 or send us an email request>>
To register for or schedule an Implementation Workshop click here>>
Really Great Reading's Decoding and the Struggling Reader
Really Great Reading Professional Development
Teacher background knowledge is a key component to successful reading intervention. Really Great Reading offers different training options to provide teachers and literacy professionals with the background knowledge in phonics and phonemic awareness that they'll need to successfully diagnose, group, and teach struggling readers. Even if you don't use Blast Foundations, HD Word, Phonics Blitz and Phonics Boost, our professional development will offer you valuable techniques for helping struggling readers. Select from any of our efficient and effective optins below:
We can come to you, and we offer many types of customized implementation workshops. Our implementation workshop prepares teachers to teach any one of our five programs (Countdown™, Blast Foundations™, HD Word™, Phonics Boost™ or Phonics Blitz™).
1-Day Targeted Implementation Training - $2,000 plus travel
We provide all the materials necessary for a full day of hands-on, activity-driven professional development for up to 50 teachers.
To schedule a workshop for your district or group, call (866) 401-7323 ext 6 or click here>>
Webinars and Videos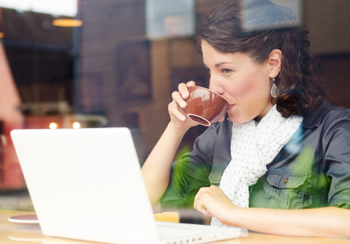 Learn how Really Great Reading can help you diagnose, group and teach struggling readers. If you have students that are struggling to pass standardized tests and are guessing, skipping and omitting words as they read, our free online seminars offer techniques, ideas and best practices from program experts.
See a list of our recorded webinars>>
Are you using the Grouping Matrix? Go to www.groupingmatrix.com to see our how to videos>>
Are you implementing our program and using Online Tools or the Administrative Portal? Go to instructional videos>>
All of our programs come with built in professional delvelopment. Each program has getting started videos or training modules that can be accessed in the supplemental resources of each of the teacher's online tools.